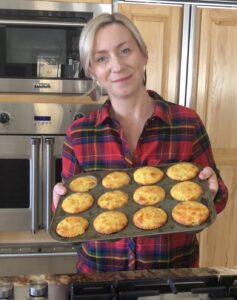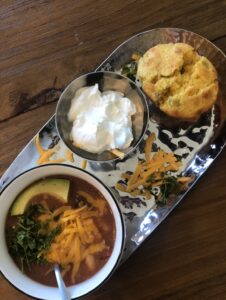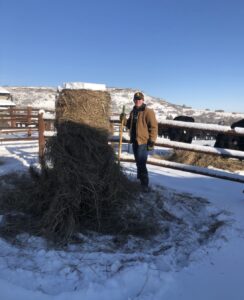 We have snow on the ground.The school called for a snow day. Finally, some long awaited moisture. Last year, was so dry, so I will take any snowstorm we can get. It means more work for us, but winter snow brings good spring grass for the cows. The cowboys had a full morning of chores. We feed extra on snowy days to keep all of the animals warm. The hay ferments in their stomachs, which generates heat. Our cows and horses are furry beasts this time of the year. The animals are pretty in tune with the weather.
Our Chipotle Chili is a perfect lunch to warm up on any snowy day.
Ingredients for chili:
1.5 lbs 3T stew meat
1 can (14.5 oz) diced tomato with garlic
1/2 can (6 oz can) tomato paste
1 can (7.76 oz) chipotle sauce (you can buy this right by the enchilada sauces at the grocery store)
1 tsp chili powder
1 tsp cumin
1 tsp salt
1 tsp pepper
1 can (14.74 oz)creamed corn with liquid
2 cans (15.5oz one can) cannellini beans with liquid
1 cup water
optional 5 drops of doTera Mexican Cuisine Blend of juice from 1/2 lime
Directions:
Defrost your stew meat in cold water (this will take about 40 minutes)or overnight in the fridge.
Put in your stew meat, diced tomato, tomato paste, chipotle sauce, chili powder, cumin, salt and pepper into the InstantPot. Stir to mix it all together.
Close the lid and seal it.
Set your InstantPot on manual high for 20 minutes.
Wait 15 minutes before opening the pot after the cooking is done.
Now, set the InstantPot on saute mode and put in one cup of water, creamed corn and beans along with the liquid. Heat through and stir for about 5 minutes.
Optional: you can now stir in the lime juice or the doTerra Mexican Cuisine Blend.
If you prefer, you can thicken the chili with flour or masa. Stir 1/4 cup of masa or flour and 1/4 cup of chili liquid. Pour in and stir the chili.
Ingredients for muffins:
2 pkgs Jiffi Corn Muffin Mix
2 eggs
2/3 milk
1/2 cup shredded cheddar
1 can (4oz) diced green chiles
Directions:
Pre-heat oven to 400 degrees
Mix in muffin mix, eggs, milk, cheddar and green chiles.
Let the batter sit for 5 minutes.
Pour into muffin pan lined with muffin liners.
Bake for 15-20 minutes.