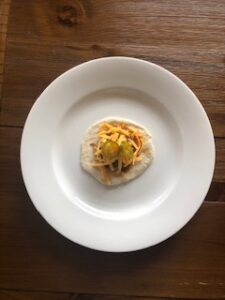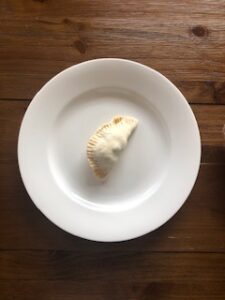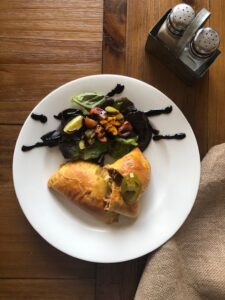 Well, we are on a week three on being at home and still adjusting to the always changing COVID-19 regulations and recommendations. We are typically home/ranch bodies end of March and April anyways, as it is a calving season for us and the Cowboss has to check on the mamas and the calves many times a day, but we do miss seeing our friends and family.
Calving season is a big deal on our ranch, we are very dedicated to make sure all of our mamas and calves have the best care. A good calving season will ensure that in two years, we will have enough animals to sell. Yep! This year's calving season effects our business in two years! Some days can be long and turn into evenings when a mama cow is in distress. I'm thankful that Scott is a season calf delivery cowboy and most of our births are pretty uneventful! We are expecting 60 calves this year and so far we have 15 little farts running around!
Since, our schools have been canceled, we have taken the opportunity to incorporate calving season into homeschooling. Even our little guy, Junior, who is 3, is now counting to 15 as he loves checking on the calves every morning and making sure they are all accounted for! Allie is very curious about the circle of life and how animals grow. (Future vet in the family?! It sure would be useful)! And our oldest, the Top Ranch Hand has been helping out with feeding the animals and fixing fence. Fixing fence is a never ending project, the good thing is that you really get to see every corner of the ranch pastures. He is learning that money is easily spent, but you have to do a good job at work to earn it.
I have been contributing to a smooth calving season in the kitchen. The cowboys are always hungry, especially after cold long day. Since, we are bound to be at home at least until the end of April, I have been trying and creating new recipes. Our grocery store has been out of stock for certain items, so I have been forced to improvise and really use up our supplies in the pantry, fridge and freezer. Nothing goes to waste.
We are big fans of beef roasts and last week I have made BBQ Pulled Beef for dinner, which was a hit. The next day, I wanted to make sandwiches for lunch for my crew, but the store was out of cold cuts and so I came up with beef roast leftover pockets. BBQ pulled beef leftovers were the perfect substitution. It was warm, easy and a crowd pleaser. You can use any kind of beef roast leftovers, this recipe is versatile. Scott teased me that the plate had a salad with a balsamic glaze.. We really are a Ranch Dressing family! 😉
Ingredients: 
10 frozen dinner rolls (Rhodes)
1 egg, 1 tablespoon water for egg wash
Filling:
2 cups leftover beef roast – shredded and liquid drained
1 cup shredded Cheddar
20 pickled jalapeño slices
Directions:
Put frozen rolls onto a baking sheet. Cover with a kitchen towel and let it thaw and rise for 2 hours. Don't go more than 2 hours the dough will be harder to work with.
Preheat the oven to 400 degrees.
Roll out each dinner roll into a thin circle.
Put 1 tablespoon of shredded beef in the center and top it with 1 scant tablespoon of cheddar and top with two jalapeño slices.
Mix 1 egg and 1 tablespoon of water in a small bowl.
Brush egg wash around the edges of the dough.
Fold over the dough and press edges together with a fork. (It is important that you drain the liquid from your roast or the pocket will not seal correctly).
Put pockets on silicon or parchment lined baking sheet and brush the tops with the egg wash.
Bake for 10 to 12 minutes.
I like to serve these beef roast leftover pockets warm with a fresh salad and yes, Ranch Dressing!