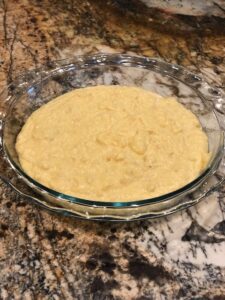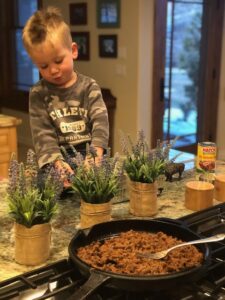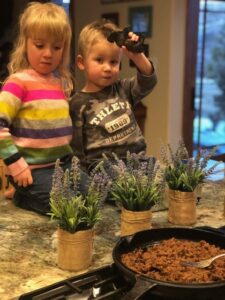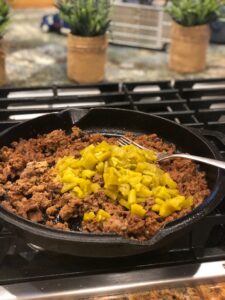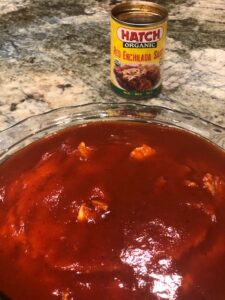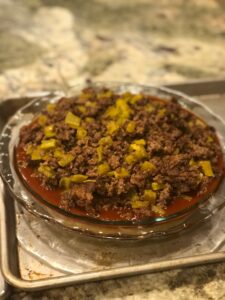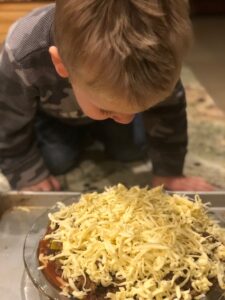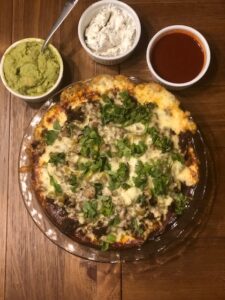 It was a fun night at our 3T Ranch making this tasty dinner. It feels good to be back into the swing of things and our regular schedule. Don't take me wrong, we all love the holiday season, but we are more disciplined when we stick to our regular schedule and we eat better.
I sure enjoy when the kids want to help cooking dinner. Allie helped to measure the ingredients, Junior herded his cows around the kitchen counter and it makes my heart happy when Luke goes for seconds or thirds for dinner. The Cowboss added this meal to our "Family Dinner Rotation".  I think they liked the Tamale Pie!
I hope you will try this recipe and have a fun family dinner evening. Sometimes, it doesn't have to be anything big, just happy people around the kitchen table to make a wonderful family memory.
Ingredients
1/2 cup all purpose flour
1 cup cornmeal
2 teaspoons baking powder
1 teaspoon salt
1 egg
1/2 cup sour cream
14.5 oz can of organic creamed corn
1/4 cup milk
1 lb 3T ground beef
10 oz can of whole green chile peppers – diced up
1 packet of Taco Seasoning or you can easily make your own

1 tablespoon chili powder
1/2 teaspoon salt
1/2 teaspoon pepper
1 teaspoon ground cumin
1/2 teaspoon dried oregano
1/2 teaspoon garlic powder
1/2 teaspoon onion powder

15 oz enchilada sauce (We like Hatch Organic Red Enchilada Sauce)

1 cup of enchilada sauce will be poured over the partially baked cornbread
Save the remaining enchilada sauce to serve with your baked dish

1 cup shredded Pepper Jack cheese
1/2 cup chopped cilantro
Serve it with – guacamole, sour cream, extra enchilada sauce, salsa, Spanish rice.
Directions
Preheat oven to 400 degrees. Grease a baking dish.
Mix together the dry ingredients – cornmeal, flour, baking powder, salt.
Add the following to your dry mixture – egg, sour cream, creamed corn and milk.
Pour the cornbread mixture into the baking dish.
Bake for 25 minutes.
In the meantime, cook your 3T ground beef, put in your seasoning. Your own taco mix or taco packet from the store is just fine too.
Cut up the chile peppers and put in with the ground beef.
Take the cornbread out of the oven. The cornbread won't be fully cooked, that is OK it will go back in the oven after the dish is assembled.
Poke holes in the cornbread with a fork and pour 1 cup of enchilada sauce over it.
Now comes the meat mixture and peppers and cheese.
Put your dish onto a cookie sheet to avoid any messes in the oven.
Bake for additional 15 minutes or until the cheese is bubbly.
Serve with Spanish rice, guacamole, sour cream, extra enchilada sauce and salsa. My crew liked pouring the extra enchilada sauce over their slice of tamale pie.
Dobrou Chut!