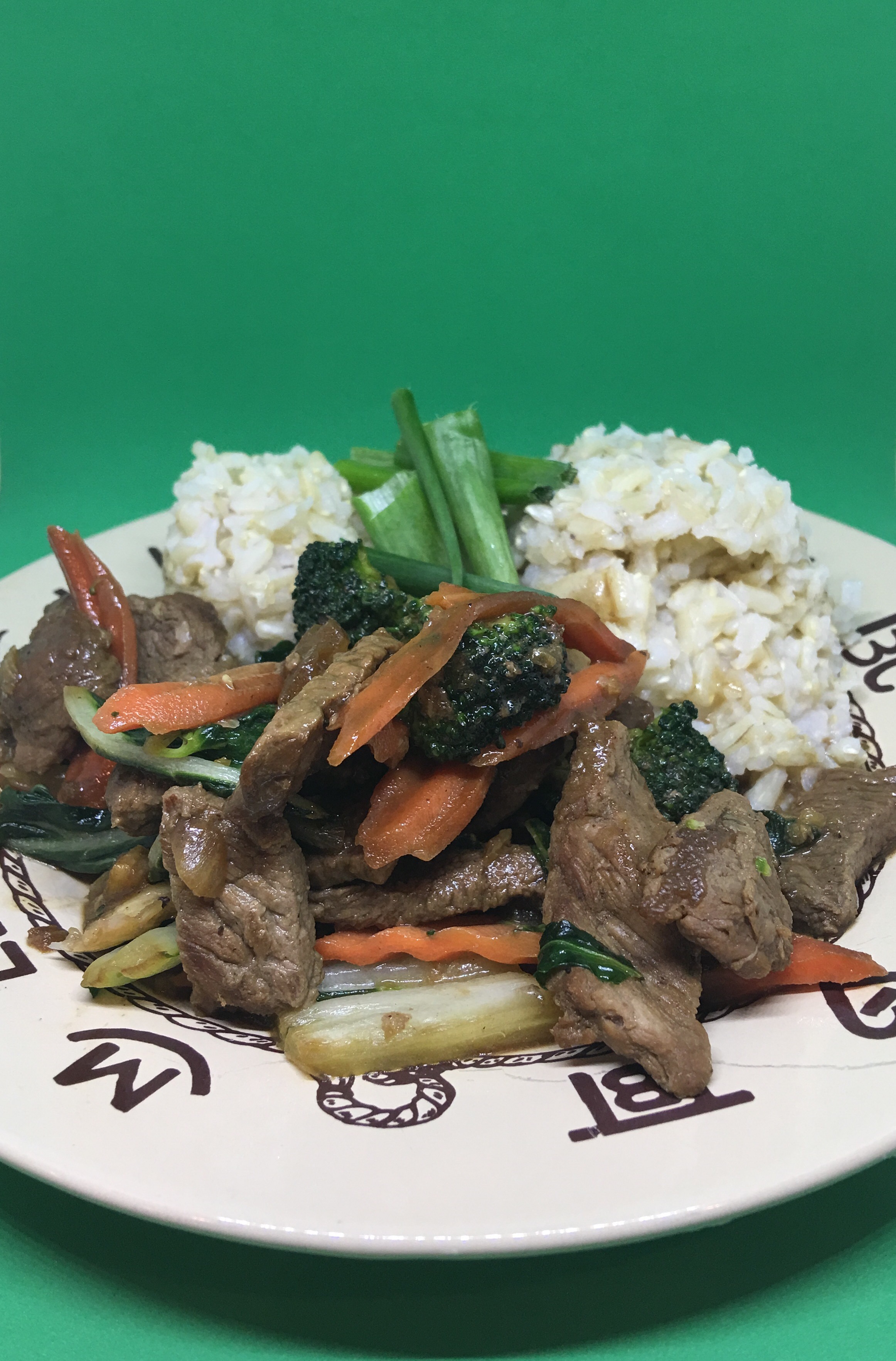 Prep ahead!
Make your marinade/sauce.
Marinate your meat – sirloin is a great cut for a stir fry.
Thinly slice your veggies.
Slice your meat thinly and against the grain.
Heat up your wok!
Yes, the wok makes a big difference. Invest in it, it will pay you back by producing wonderful dinners.
Heat up your wok. Use 1 teaspoon of sesame oil and 1/2 tablespoon of canola oil. Add this oil combo for each batch as well as the veggies.
Don't overcrowd your wok with beef!
Sear your beef slices in batches. Each piece of beef needs its own space. If you overcrowd your pan, you will end up steaming your meat and that will make the beef tough.
It usually takes me 3-4 batches of beef to sear it properly.
Put your seared meat in a bowl while you are working on your other batches.
Between each batch of beef let your wok heat up again. Add extra oil.
Don't cook your beef all the way through!
Cook your beef slices for about 30 seconds on each side. Get a nice brown crust.
Don't stir your beef. One side 30 seconds, flip, second side 30 seconds.
It is ok to still see some pink/red. Your beef will finish cooking in the sauce.
Veggies next!
Add more oil to your wok, let it heat up again and add veggies.
Our favorite combo is bok choy, carrots, broccoli, onion, green onions.
Stir away the veggies!
Final touch!
Add beef and sauce to the veggies and heat through – couple of minutes is plenty!
Tips from the Cowboss!
Omit the brown sugar in any of your sauce/marinate recipes. Trust him, you won't miss the sweetness. Let the taste of the beef shine.
Add extra garlic or ginger to your Asian recipes and you won't miss the brown sugar.